OFFICE TOUR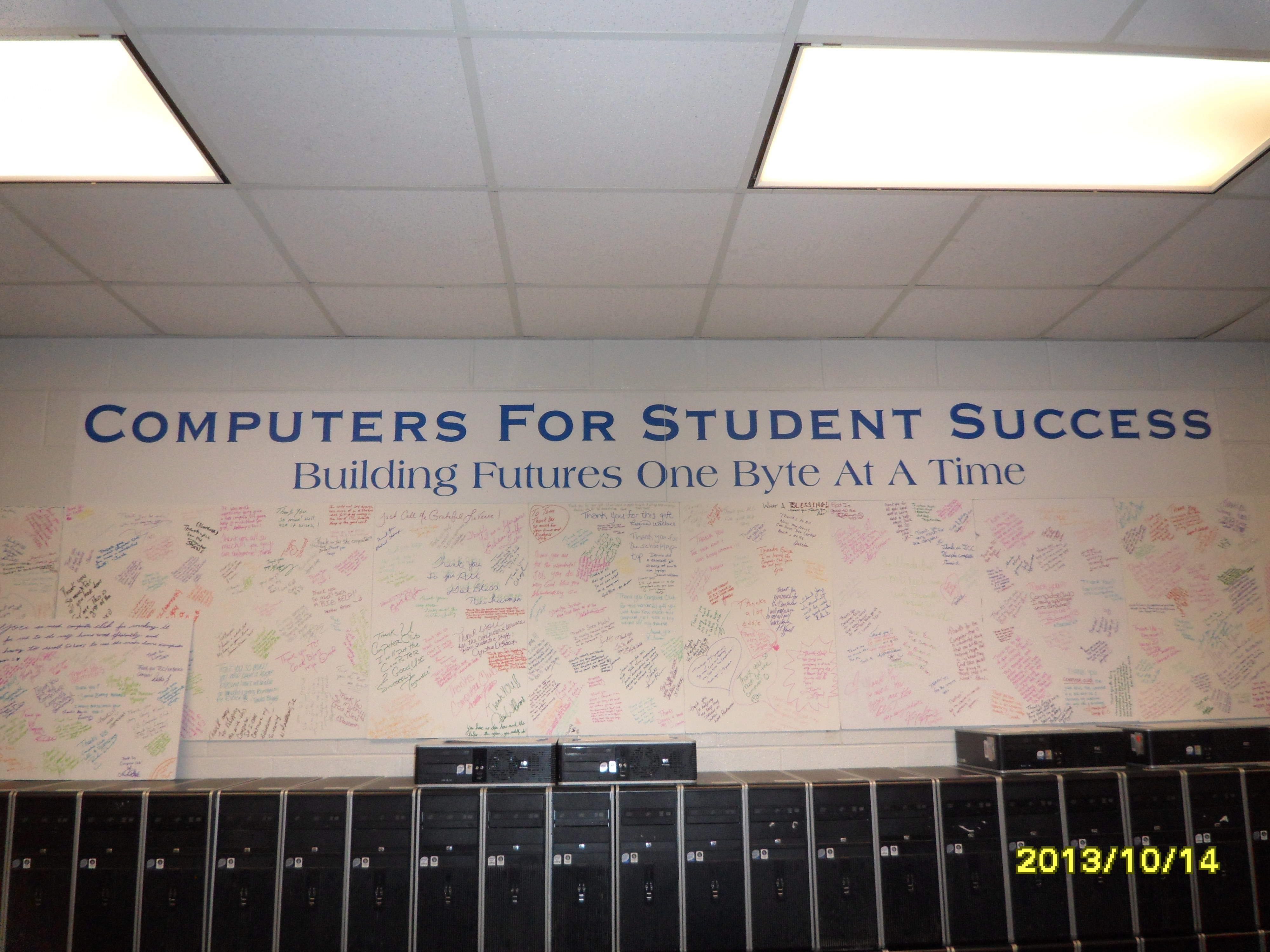 This is where all of our hard work pays off.  When our refurbished computers are set up on the table in the receiving room.  They are ready to go to their new homes! Upon arrival recipients are asked to choose one. The walls are lined with refurbished computers and thank you's from students we have helped!
If students have a problem with their PC or laptop, these guys are here to help.  The have work on over 1,400 computers in four years of operations. Personal computers are repaired for $20.
This is our laptop repair room for the most part. When a donated laptops come in they go here to be refurbished. Refurbished laptops are saved for students who cannot use a desktop, for example they are in the hospital or handicapped.
Our assembly room is our main output of this computer program. The majority of the computers are refurbished in this room. The most computer refurbished in a 5 hour period was 54!
This is where we store extra donated computer parts mostly keyboards, mice, and cables that we do not have room for in the working rooms.
Large Storage Room/ Scrapping Area
This area can store over 1000s of computers and monitors and provides and area for recycling computers we cannot use. All unusable computers and parts are recycled or donated to Goodwill. Over 66,932 .lbs of computers were recycled, this made over $12,398 for the program. Components and peripherals that cannot be recycled are given to Goodwill. They receive $.16 a lb. for it from the Dell Reconnect program. They ensure it will not go in a landfill or overseas.